Centerm Desktop Management System
CCCM (Centerm Cloud Manager)is enterprise-class cloud client management software that supports multi-platform, multi-OS-type. Contains functions such as remote assistance, batch deployment, software dispatch, application upgrade etc. With unified management interface, to achieve centralized management and group management.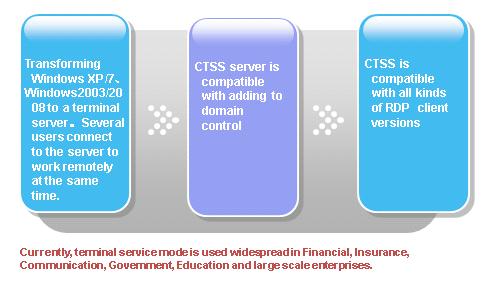 Centerm CTSS Software
Centerm Terminal Service System(CTSS) turns Windows XP/7, Windows 2003/2008 to a terminal server. Multi users can work at the same time by remote connection to the server.